GRAND OPENING OF NEW X9999 PVP-FUN SERVER
3TH OF MARCH 15:00
VIP ACCOUNT(2 days) FOR NEW PLAYERS
PVP-FUN SERVER
Version: Season 12;
Experience: x9999;
Maximal character level: 400 | master level: 420 (total max level: 820)
Max resets: 70;
Reset reward: 10 credits
Max grand resets: unlimited;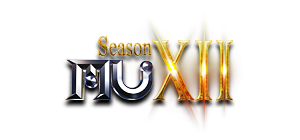 Grand reset bonus: 1400 credits;
Vote Reward System: 30 credits per vote;
Guild Create from: 350 level;
Grow Lancer / Rage Fighter / Summoner create: from 1 level;
Lost Tower - NON PVP ZONE;
Great monster spots in popular locations ;
SKILL SHOP;
INCREASED BLOOD CASTLE(6,7) DEVIL SQUARE(6,7) DROP AND REWARD;
BLOOD CASTLE 6-7 ADDED 50 Wcoins to reward.
Maximal stats: 65000.
VIP ACCOUNT:
Experience: x200000;
Drop: 60%;
INFORMATION:
RUUD DROP from Pouch of Blessing (Lost Tower, Icarus, Kalima 5, & Adia)
SANTA EVENT:
In center of PVP-RING(Lorencia) every 15min respawns Cursed Santa. Killed them you have 15% chance to get Box of Kundun 1lvl-5lvl.