GRAND OPENING OF NEW X5000 MEGA-PVP SERVER
4TH OF NOVEMBER 18:00
VIP ACCOUNT(2 days) FOR NEW PLAYERS
MEGA-PVP SERVER
Version: Season 12;
Experience: x5000;
Maximal stats: 32767;
Maximal character level: 400 | master level: 420 (total max level: 820)
Max resets: 70;
Reset reward: 10 credits
Max grand resets: unlimited;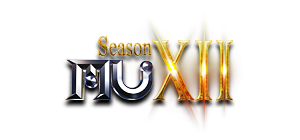 Grand reset bonus: 1200 credits;
Vote Reward System: 30 credits per vote;
Guild Create from: 350 level;
Grow Lancer / Rage Fighter / Summoner create: from 1 level;
Great monster spots in popular locations.
MAP ARENA ONLY FOR VIP ACCOUNTS(NON PVP, UNBELIEVABLE SPOTS)
VIP ACCOUNT:
Experience: x10000;
Drop: 60%;
Online hours reward: 10 credits;
Grand reset bonus: 2400 credits;
Arena with HIGH and LOW monster spots + Extra Kundun spots
SANTA EVENT:
In center of PVP-RING(Lorencia) every 15min respawns Cursed Santa. Killed them you have 15% chance to get Box of Kundun 1lvl-5lvl.
KUNDUN EXTRA SPOTS:
Arena - 112:14, 97:5, 13:92, 9:8
Lorencia - 109:65
Raklin - 36:153
Kalima 7 - 26:76
Aida - 130:230
BOSS RESPAWNS:
Selupan 5h, Kundun 3h, Lord of Ferea 12-24h, Knicks 12h, Lord Silvester 12h, Core Magriffy 12h, Erohim 6h, Medusa 24h.