GRAND OPENING OF HARD RATE X10
8th of DECEMBER 18:00
18:00 UTC+2 (East Europe, Latvia, Romania, Turkey) | 10:00 UTC-5 (Peru) | 11:00 UTC-4 (Venezuela, Chile) | 12:00 UTC-3 (Argentina, Brazil) | 16:00 UTC+0 (West Europe, UK, Spain) | 17:00 UTC+1 (Poland, Italy, Hungary) | 22:00 UTC+7 (Vietnam) | 23:00 UTC+8 (Philippines, Malaysia)
FREE VIP ACCOUNT(2 days) FOR NEW PLAYERS (If registered in GR day)
HARD RATE SERVER
Version: Season 12;
Experience: x10 / VIP Experience: x20;
Drop: 15%;
Maximal character level: 400 | master level: 420 (total max level: 820)
No JEWELS in web shop;
Max exe options in web shop: 3;
Max socket count in web shop:4;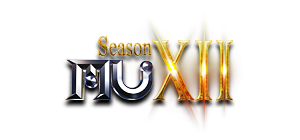 Max resets: Unlimited;
Reset reward: 150 credits
All stats after reset - CLEARED! And you get new stats RF = 850 / DW, DK, SUM, GL = 100 / MG, DL, Elf = 1150 / + BONUS FOR Dark Lord Command
NO GRAND RESET
Vote Reward System: 30 credits per vote;
Online hours reward: 5 credits;
Guild Create from: 350 level;
Grow Lancer / Rage Fighter / Summoner create: from 1 level;
Great monster spots in popular locations;
Maximal stats: 32767.
MAP ARENA ONLY FOR VIP ACCOUNTS(NON PVP) Exp:x30
VIP ACCOUNT:
Experience: x20;
Drop: 30%;
Online hours reward: 10 credits;
Arena with HIGH and LOW monster spots + Extra Kundun spots;
Discounts in Web Item Shop -30%.
SANTA EVENT:
In center of PVP-RING(Lorencia) every 15min respawns Cursed Santa. Killed them you have 15% chance to get Box of Kundun 1lvl-5lvl.
KUNDUN EXTRA SPOTS:
Arena - 112:14, 97:5, 13:92, 9:8
Lorencia - 109:65
Raklion - 36:153
Kalima 7 - 26:76
Aida - 130:230
BOSS RESPAWNS:
Selupan 5h, Kundun 3h, Lord of Ferea 12-24h, Knicks 12h, Lord Silvester 12h, Core Magriffy 12h, Erohim 6h, Medusa 24h.